If you have just learned that you are pregnant, or suspect that you might be, you could be wondering about your options. If this was unexpected, this is not a time to panic. Many women have been in your shoes before and there are resources to help you decide what to do next.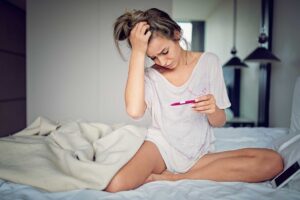 First and foremost, you should confirm the pregnancy with a doctor's visit. Your doctor will advise you on the most important things to do in order to care for your health and the health of your baby in the early days of pregnancy. Getting an ultrasound can help to determine the stage of your baby's development.
There are three options after you confirm your pregnancy: parenting, abortion, and adoption. 
The first option is parenting. You can give birth to and raise your baby. The bond between a child and mother can be incredibly strong, and will likely change you as a person. As you provide for your new family member and dedicate your time to your baby, know that there are many organizations who will provide resources to assist you.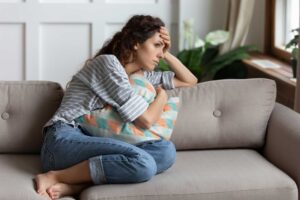 Second, you can consider an abortion, which will end your pregnancy. There are various methods by which an abortion is performed, based on the baby's development. The first type is the medical abortion and the second is the surgical abortion. Abortion can be an expensive option and does have physical risks to the mother of which you should be aware. 
Finally, you can look into adoption. Several agencies are available which could help you to select non-biological parents to raise the child as their own. There are different types of adoption with varying levels of contact that you could have with your child. An open adoption allows you to meet the adoptive parents, and, under some circumstances, could mean getting to know your child. A semi-open adoption would allow some contact such as letters or photos that would be processed through the adoption agency. A closed adoption means that you would not have any relationship with your child or the child's adoptive parents. Adoption is the most affordable option because there is no financial cost to you. In fact, in most cases, all of medical care for you and your baby would be paid by the adoptive parents. This option gives your baby a future with a family who longs for a child of their own.
No matter what decision you make, remember that each of these has different benefits and challenges. It is your decision alone, so take your time to fully consider the options.